*The CDC indicates that wearing masks and social distancing decreases the risk of transmission. It is important to note that it is not "either/or" but both masking and distancing together that decreases risk, particularly in an indoor setting.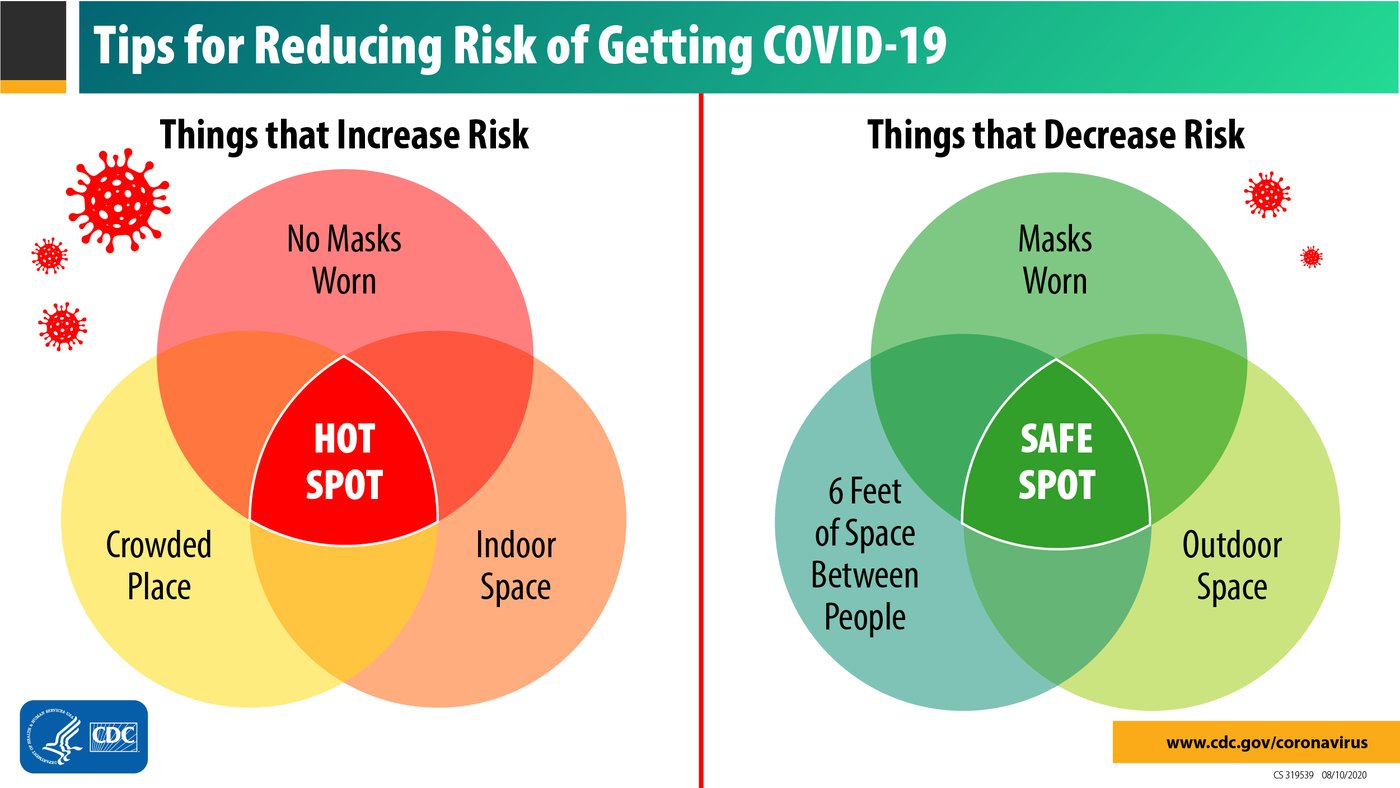 On Campus Weekly Schedule
9:30 - Worship
10:30 - Coffee with the Preacher
10:30 - Kids Activity (see 'Kids Ministry' Tab above)
Social Distancing Guidelines
Masks: Must be worn when entering the building and until you are seated. You may remove your mask if you are not singing or in a conversation with others.
Social distancing: Always maintain the recommended six-foot distancing while on campus. We recognize that some closer contact cannot be avoided, but a mask should be sufficient for a brief encounter.
Stay at home if you have any of the following symptoms:
(1) temperature above 100.4,
(2) sore throat,
(3) new uncontrolled cough that causes difficulty breathing (for students with chronic allergic/ asthmatic cough, a change in their cough from baseline),
(4) diarrhea, vomiting, or abdominal pain,
(5) new onset of severe headache, especially with a fever