Who they are
YFC reaches young people everywhere, working together with the local church and other like-minded partners to raise up lifelong followers of Jesus who lead by their godliness in lifestyle, devotion to prayer and the Word of God, passion for sharing the love of Christ and commitment to social involvement.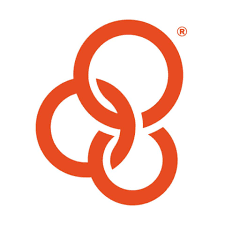 Their Five Essentials
Widespread Prayer - We deliberately engage lots of Christians to intercede on behalf of the ministry site.
Loving Relationships - We consistently pursue lost kids & engage them in life-long relationships with Jesus.
Faithful Bible Teaching - We accurately handle Biblical truth, regularly coaching kids to apply it in their lives
Collaborative Community Strategy - We intentionally work together with local churches, agencies and other partners to provide sustainable youth and family ministry.
Adults Who Empower - We strategically develop leaders to reach young people from every people group.
Ways to Get Involved
Pray
Please join us in praying for:
Our team of staff and volunteers as they build relationships with lost youth in the community
Additional adult volunteers to ensure healthy ratios at our ministry sites
Additional monthly financial supporters
You can join our Prayer Support Team
Many dedicated volunteers serve by regularly praying for our ministry. Prayer Team members receive regular emails from the staff, detailing their prayer needs.
Serve
Work with Students:
Get in on the action! We always need caring, mature adults to meet with the many teens we serve. Volunteers must go through a screening process. We offer on-going training to help you be encouraged and effective in your role.
Event Support:
We hold special events throughout the year to raise vital funds for our work. We rely on volunteers to help make these events a success. Become a part of team of people who make this mission happen.
Interested?
Email info@yfcirc.com for more information.
Give